And I thought if I really wanted to experience what I had desired, I needed to go alone. My constant confidence and Metro passengers push at Kashmere Gate metro forced me to take the bus to Jaipur. I thanked the conductor who told where I could get the ticket and he said Welcome. It is not common to see us (Indians) expressing gratitude. We are not even very comfortable with reply to Thanks.
I wanted to make most out of my solo travel. So I started talking to the fellow passenger. The best way to indulge people into conversation is to start talking about routes. After a while, I got understood that he wanted to sleep.
Jaipur was the changing point for Udaipur. When I bought ticket there, the conductor said Viraajo (sit) and I smiled because it was the Rajasthan I was destined to. It took about 9 hours to reach Udaipur.
The next morning I got up early and started my day from the streets of Udaipur. I did not take any auto rickshaw and decided to travel on foot. I crossed the new Udaipur streets to old ones. They have old homes, shops selling the Rajasthani dresses, artworks and decorative items. I saw a lot of good shops selling leather made bags and stuffs.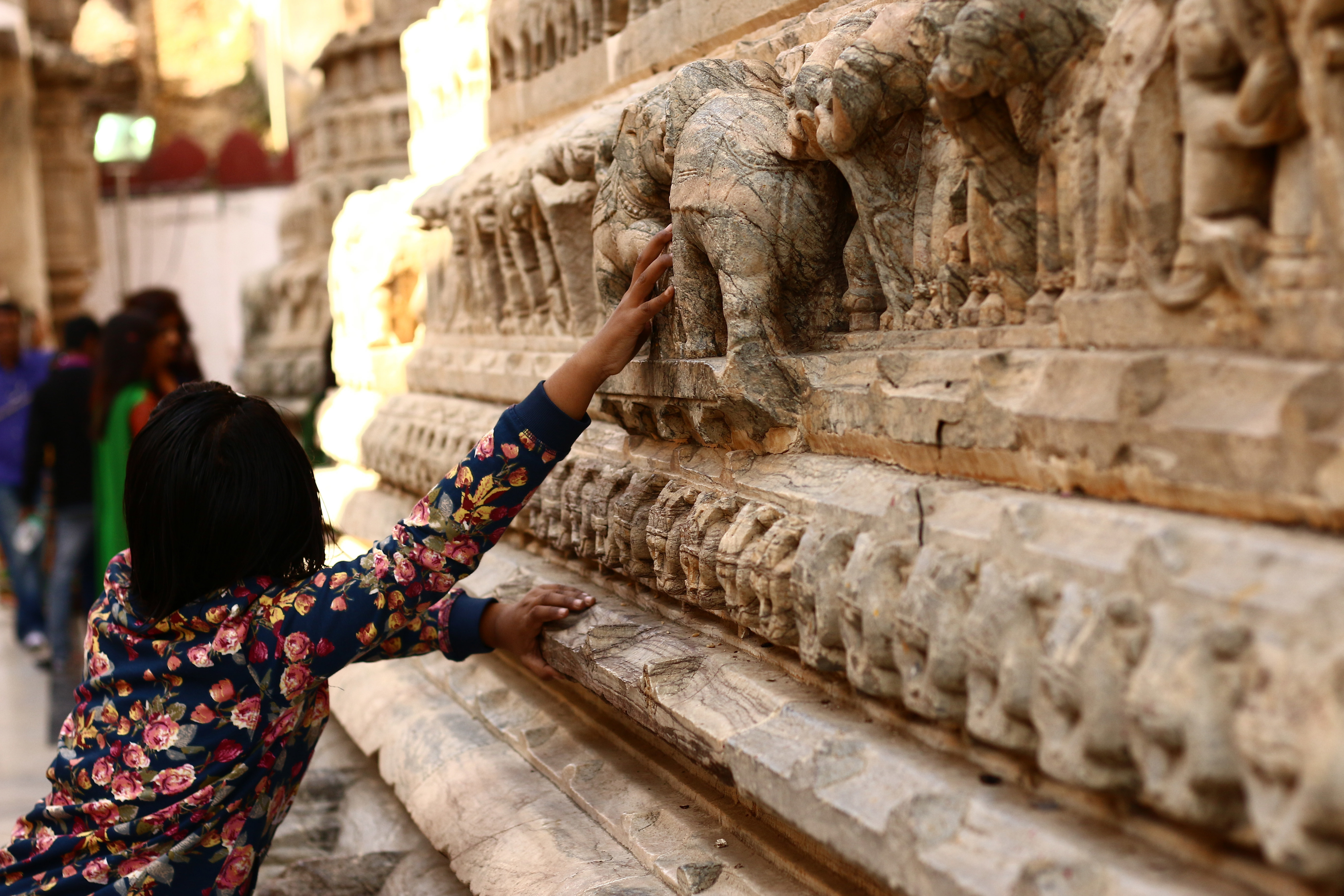 I got lucky to visit the Jagdish Temple at the time of Aarti. It is a very old temple. The Temple walls have very beautifully carved prints. I attended the Aarti and took a walk around the temple.
There was a Poha shop aside the Temple. For the sake of my relation to Rajasthani Poha and my stomach, I had a plate of Poha there. Then I headed to City Palace. It was very crowded because of the holiday season (1st January 2016). It is a museum and a hotel. I bought tickets for me and my companion camera. It was very beautiful and informative, although what I was looking for was expressions.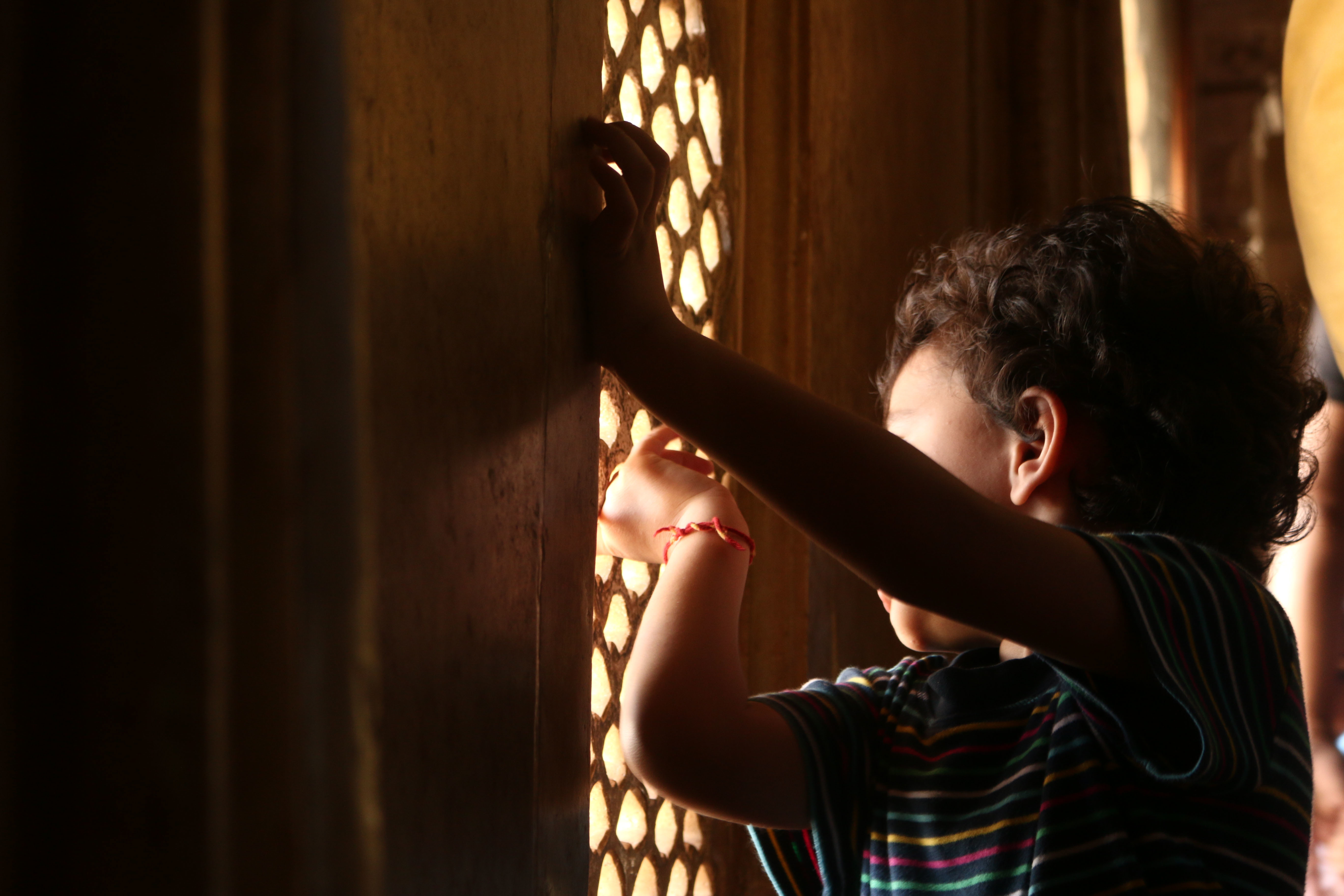 The most fascinating were the small kids and their activities. There were kids with school groups and parents. To them the architecture was not interesting but the empty space inside the building where they could play. Of course, my point of attraction was them.
Due to easily accessible technology, everybody has cameras or phone with cameras. People were taking photos of everything and them (selfies) making poses. But these kids had genuine expressions even when they were clicking their Mum Pa's photo.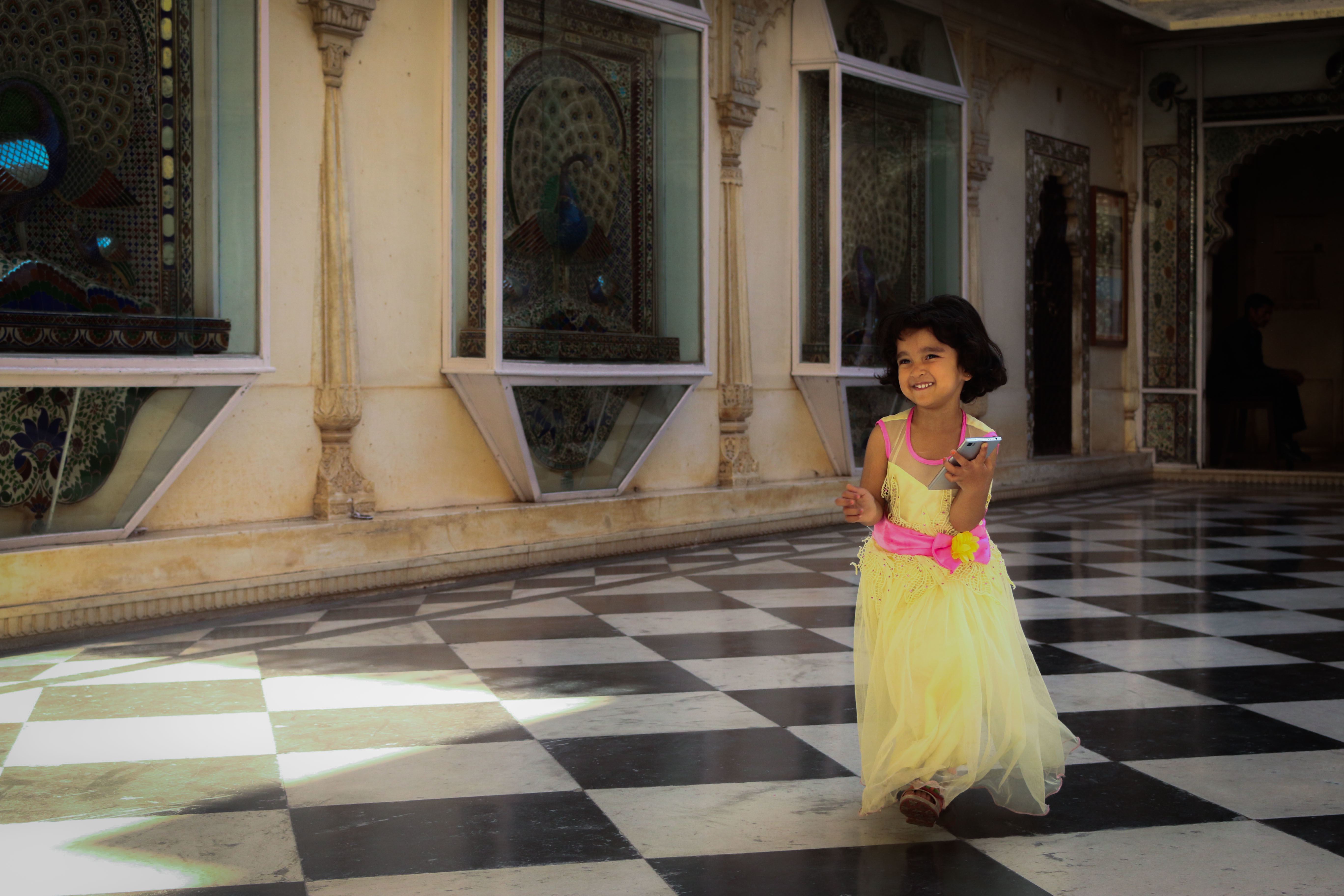 Then I headed to Fatehsagar lake walking in the streets. I asked for a coconut water from a vendor near the lake. When I asked for second, I became his loyal customer. After finishing it, he cut it so that I could have its cream.
There I met this boy asking me to let him show his magic. I made a video of his act. This photo is actually a clip of the video. Many people then surrounded us. I gave him his fee and wished good luck.
I sat in Saheliyon ki Bari for some time. In the evening, there is a folk dance show in Bagore ki Haveli everyday. I reached there an hour and half before its time. It is on the bank of the lake. It was a beautiful evening time. Sun was going to horizon, an old man playing Rajasthani music on Ravanahatha, couples were sitting facing the lake and kids were busy with the pigeons.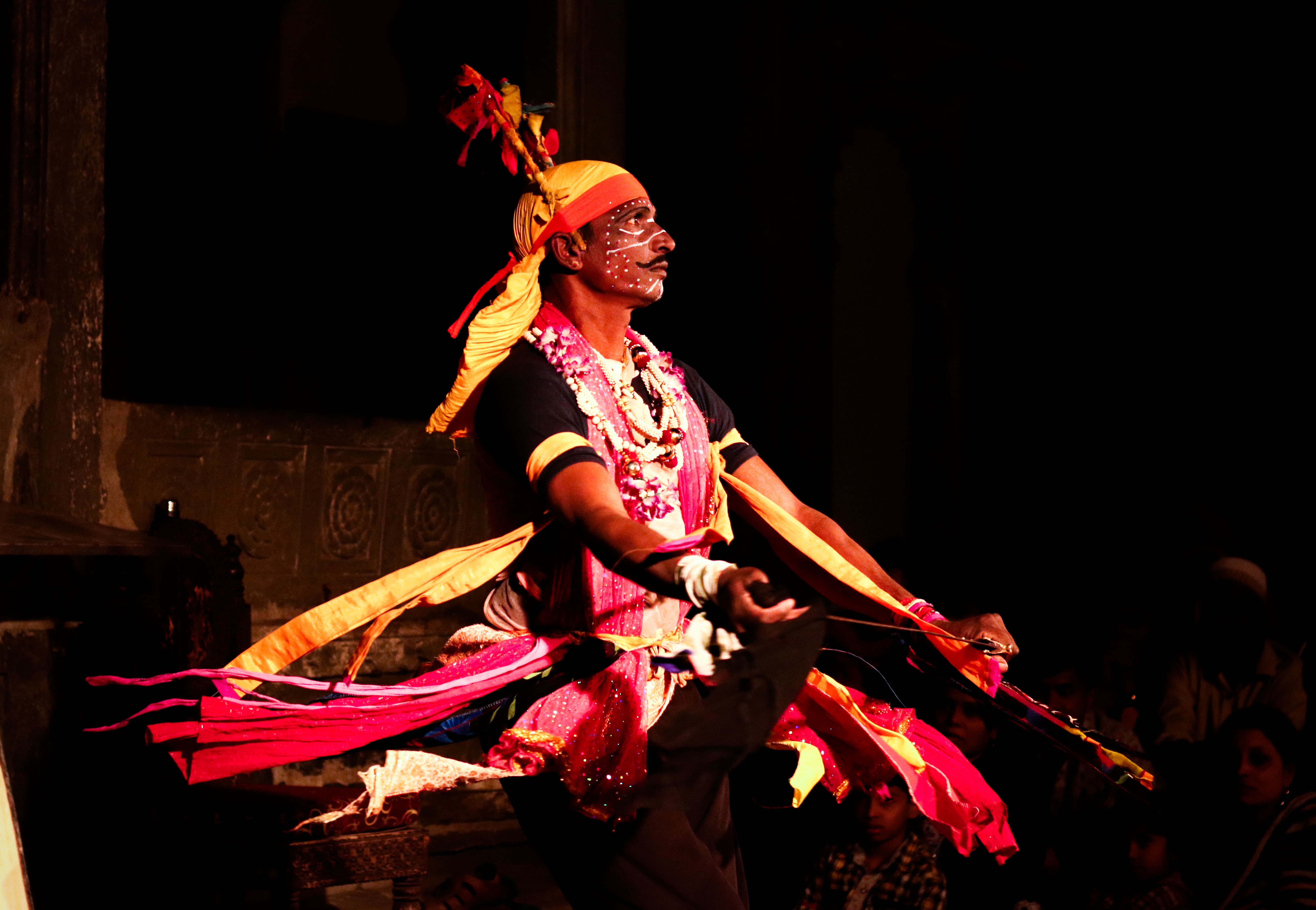 This was something I really wanted to experience in my trip — the folk dance. I took the front seat and set my camera. It was happening in a small compound in the fort so was giving a very authentic experience of Rajasthan.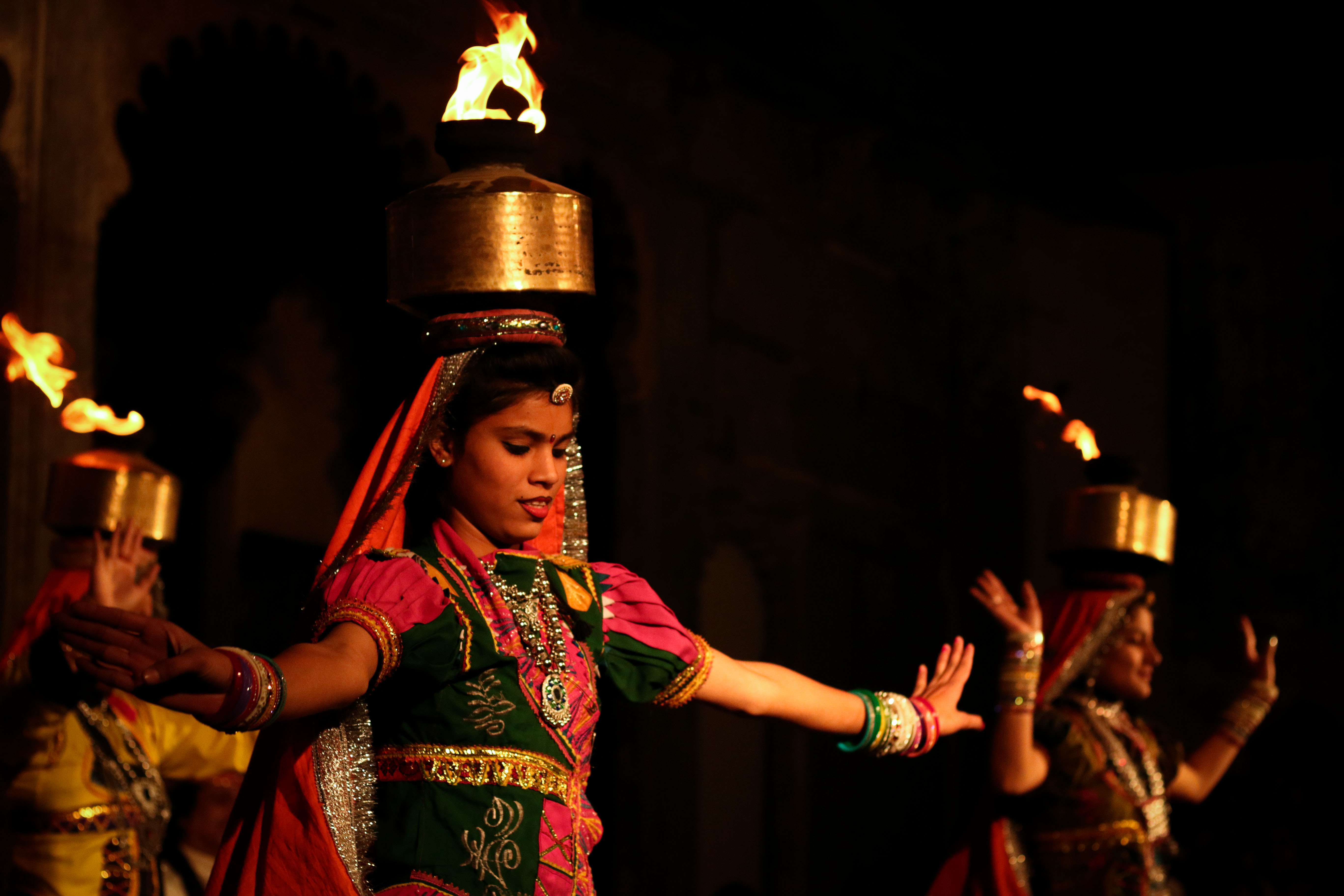 Light was ample and I could take shots of very fast motion. It was incredible to see them balancing loads on their heads while doing dance.
These were my favorite shots. They were dancing with so much delicacy in their expressions and motions.
I fell in love with Udaipur and I had to go. Rajasthan had again given me an experience that I said 
Main padharo thare desh!
Originally posted at https://maptia.com/harshchoudhary/stories/padharo-mhare-desh