This time I celebrated Holy Day
Few times when I reach on time and don't suck being late, my train covers it for me. Many times in last year, my trains were either cancelled or late by at least 3 hours. Though this time, on Holi, I did not let my late train to ruin my time and went to my favorite place in Old Delhi - Chawri Bazaar.
This place never bores me and always has something to share. Like this boy was trying hard to keep the fire going on.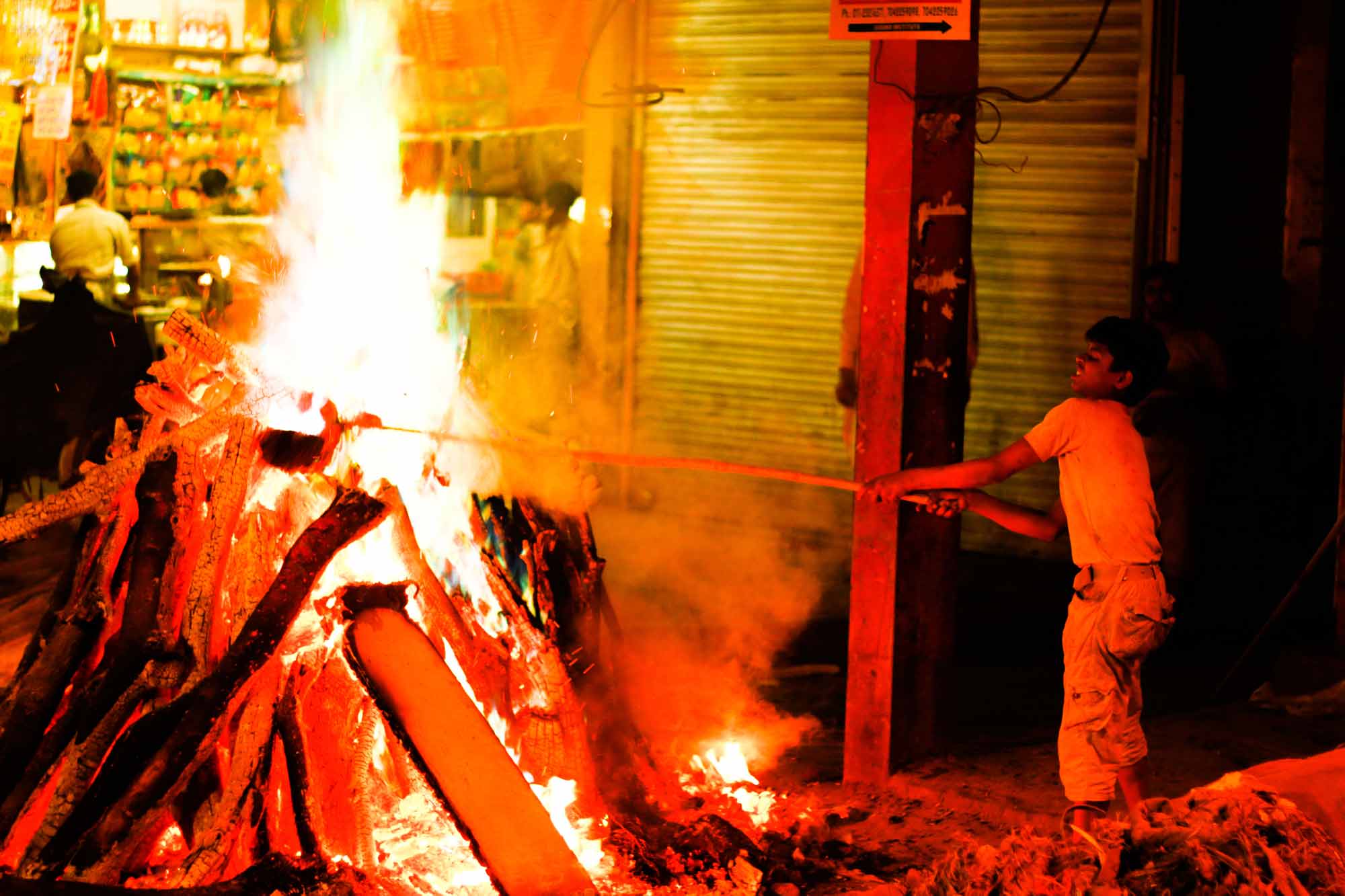 I met many people and they told me how they celebrate Holi there. I was really happy to see people's energy to celebrate festivals. In many places, people's zeal to celebrate such days are diminishing.
Anyways, this kid's parents were buying him some water gun and he was totally irritated on his parents' behavior and put his hand on his head. Probably thinking his parents didn't get what he wanted.

I moved forward to find a gathering in which a person was reciting religious songs, people were listening to him and some kids were dancing.

After that I headed towards Jama Masjid. Near Masjid, food was being offered to people there. I met a Sufi Sahab and he told me that all these people were going to Ajmer and this place was one of the stops in the entire journey.
He helped me getting in there and I saw people serving other people food and some praying.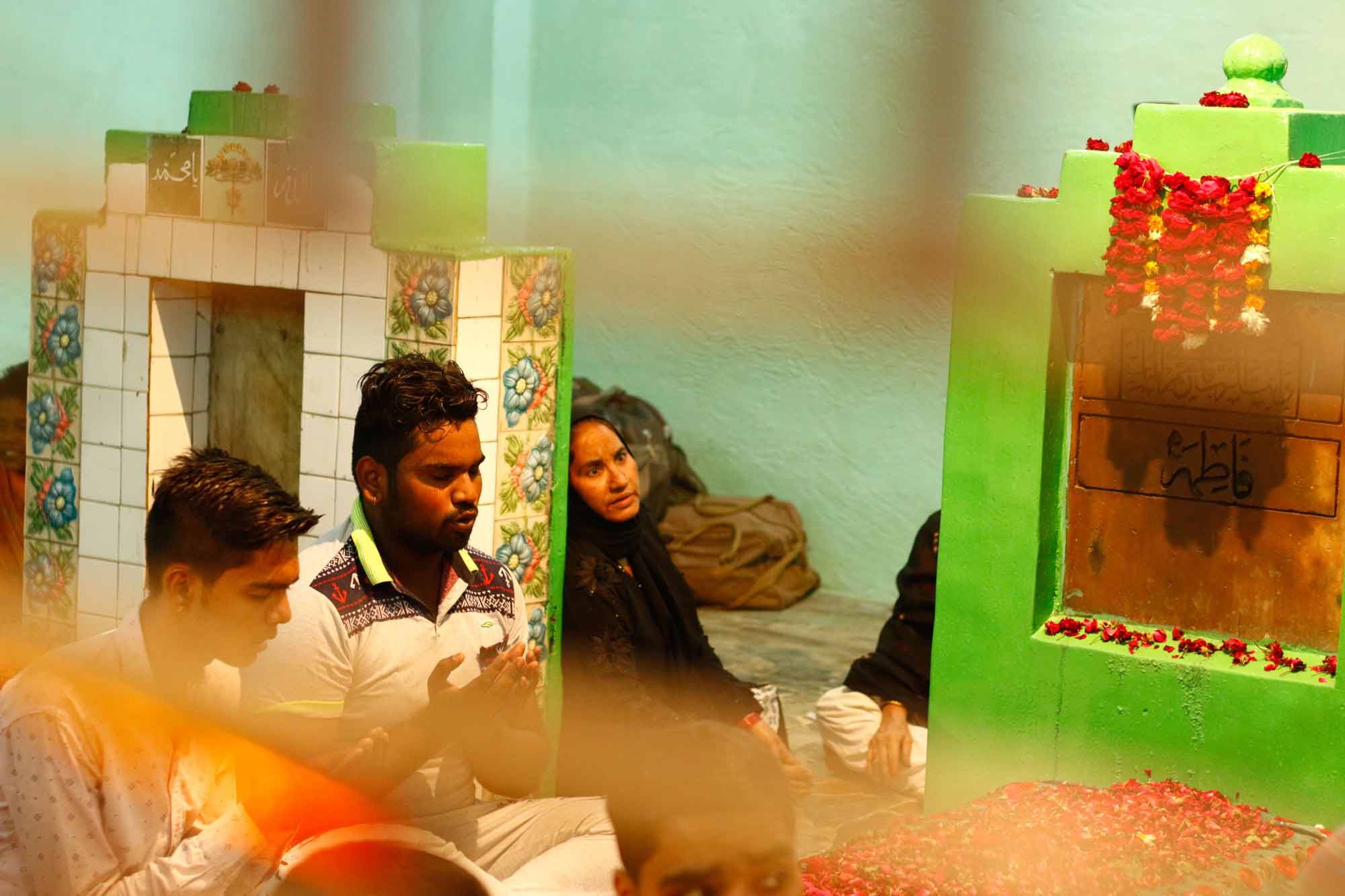 This little girl, after seeing me clicking her, came to me to look at her photographs. I said 'Shukriya' when she told me that they were good.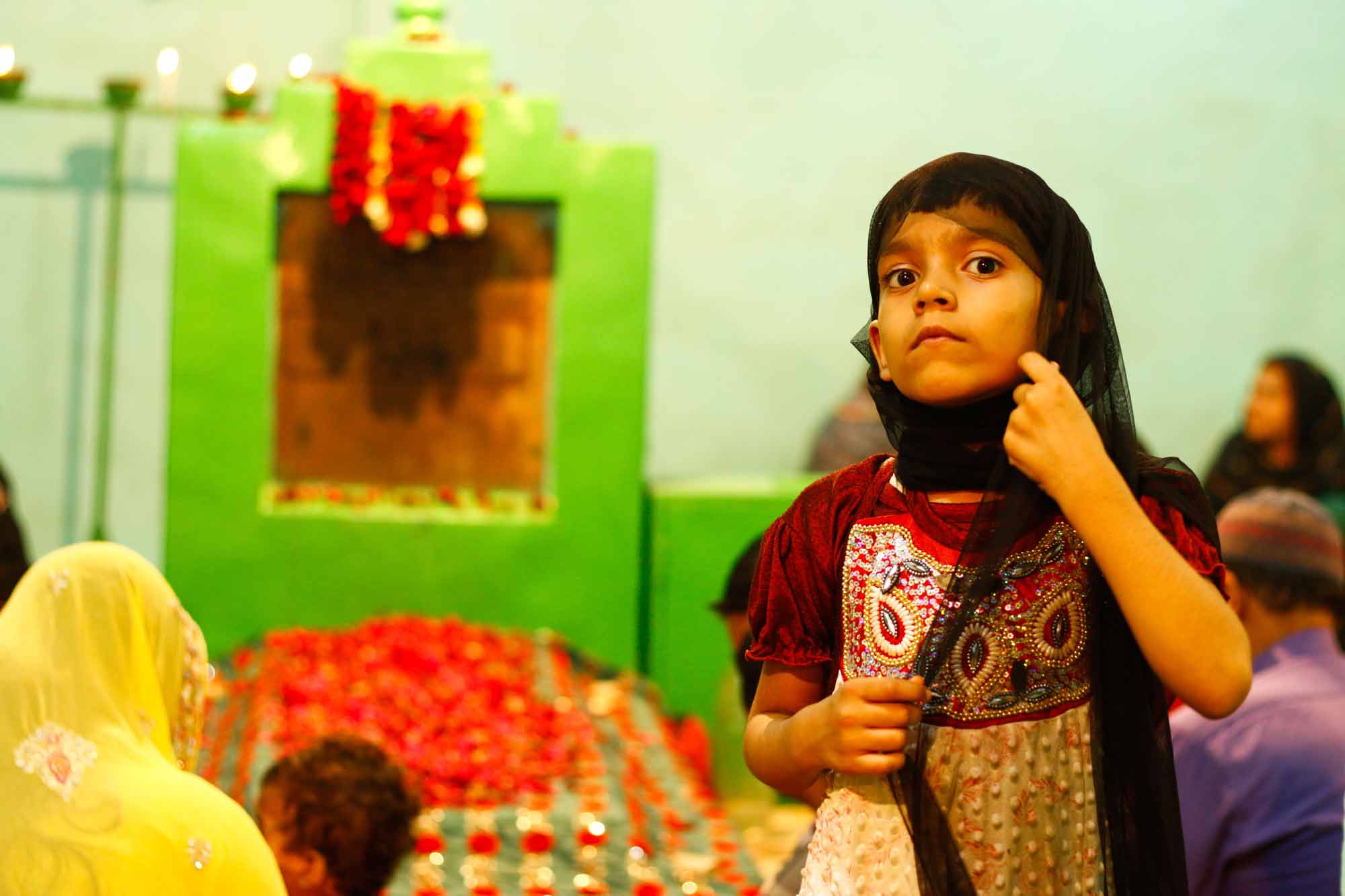 During all this time, nobody cared what my religion was and everybody was happy telling me the significance of this day for them. The blend of religions and people in Old Delhi is really remarkable.
And that's how I celebrated Holy Day this year. :D